Thank you to the author for giving me the opportunity to read and review this book!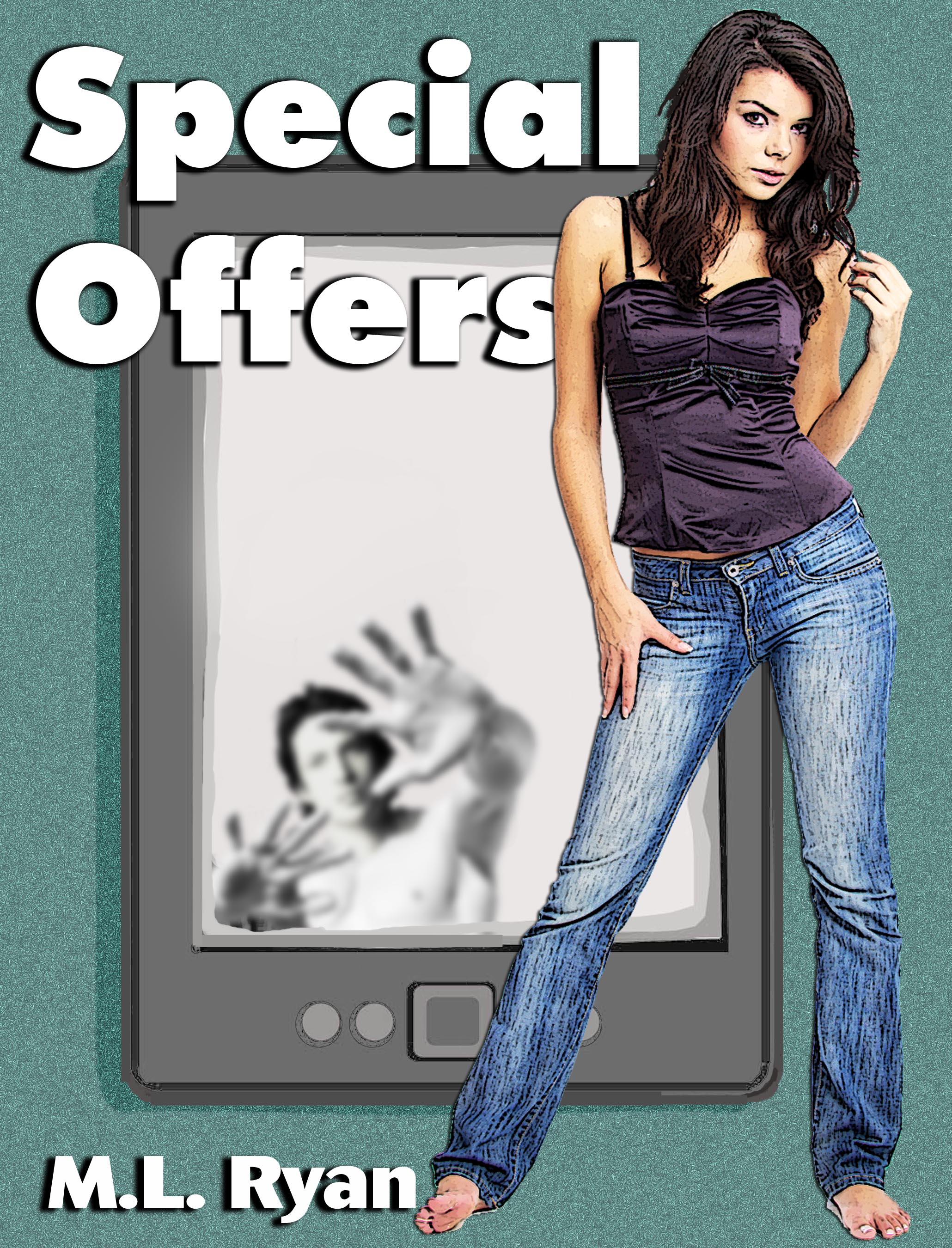 Paranormal Romance
Publisher
Running with Scissors Publishing
Hailey Parrish is quick-witted, irreverent, and hasn't had a date in three years. She only wanted an eBook reader because her collection of paperbacks threatened to take over her small living space. Little did she know that the "special offers" that prompted the purchase included much more than a reduced price in exchange for a few ads. The device came pre-loaded with the essence of Sebastian Kess, an erudite womanizer with magical abilities from a parallel dimension. When she inadvertently releases him and he inhabits her body, she finally has a man inside her, just not in the way she imagined. And soon her predicament introduces her to yet another supernatural, the handsome could-be-the-man-of-her-dreams Alex Sunderland. Can Alex and Hailey find a way to return Sebastian to his own body, stay one step ahead of the criminals who want to keep him where he is, and not lose their sense of humor?
Review
Rating: 5 out of 5 stars!
M.L. Ryan gives us a range of characters in Special Offers. The smart, sarcastic female protagonist; the hot, understated male interest; the womanizing, cocky male; the quintessential villain; the loyal friends; and some characters that end up surprising you. A colorful bunch of characters that were extremely fun to read about and really helped round out an already great story. The only issue character-wise that I had was that Hailey considered herself a 'plain jane', that was a little bit of a downer, but other than that she was an awesome character.
"The truth you can deal with, it's all the speculative crap that makes you nuts"
Oh! And I can't forget her cat who was initially named after a Norwegian female swashbuckler. That was an added plus since I'm obsessed with my Norwegian heritage.
There was a lot of hilarious witty banter (mostly between Hailey and Sebastian) that greatly added to the entertainment of my reading experience. Do you ever wonder what people think when you start to laugh out loud while reading? Something that cannot be helped while reading Special Offers!
" 'Hailey, I'm really sorry, but Harrison has some sort of stomach bug and he's currently curled in the fetal position on the bathroom floor moaning 'kill me', over and over' "
The concept was absolutely amazing and so unique. It was a little twisty, but without being overly complicated. Basically, just enough (complicatedness) to draw you in and keep you hooked. I must admit that I was initially a little disappointed in the subtle romance that happens between Hailey and Alex, but then I came to the realization that Special Offers is, in fact, the first of a series. I should have done a tad bit more research, huh? In my defense, I was really excited to dive into this story. So, after that realization, I was able to look at the romance in a different light and see that it actually fits with the characters perfectly.
"Seriously, if God had wanted us to to get up when it was still dark out, he wouldn't have given us eyelids"
All in all, Special Offers is a fantastically fun, extremely entertaining read that will have you laughing out loud and eager for the next in the series. I'm anxious to see where the series will take us, especially with the little clue at the end.